2 minutes reading time
(310 words)
'Great Kid, Does Not Need to Be a Racecar Driver," Billy Venturini Upset After Dollar, Heim Wreck for Lead at Kansas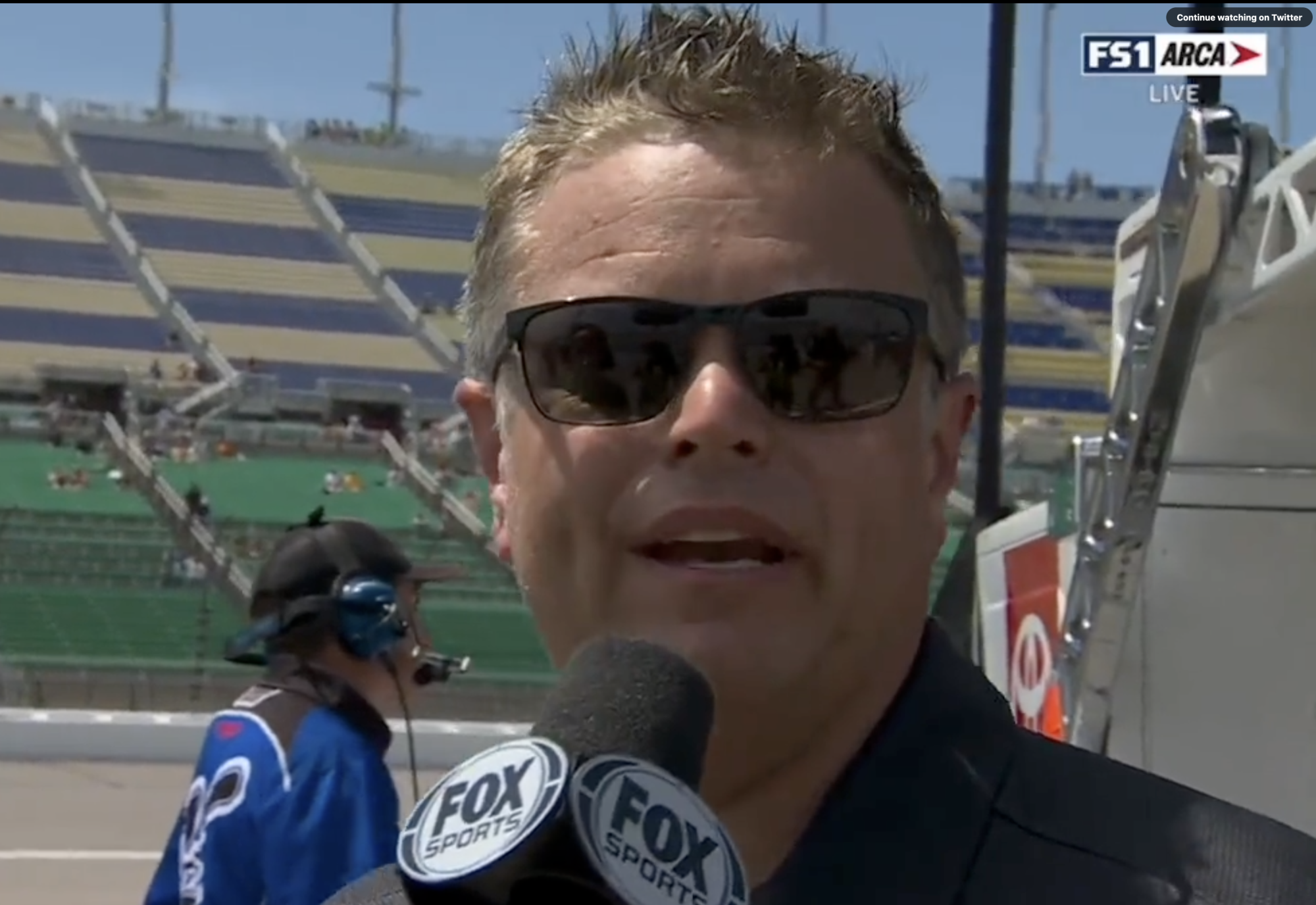 Billy Venturini was upset with Drew Dollar following a battle for the lead gone wrong between Drew Dollar and Corey Heim.
Corey Heim and Venturini Motorsports looked to have a stranglehold on Saturday's ARCA Menards Series Dutch Boy 150 at Kansas Speedway through the first two-thirds of the 100-lap event.
However, an intense restart with about 40 laps to go, changed the outcome of the race completely, when Corey Heim and Drew Dollar made contact while battling for the lead, causing significant damage to both entries.
Billy Venturini – owner of Venturini Motorsports and Dollar's former team owner — wasn't very pleased about the incident and made that pretty well-known in an interview with FOX Sports 1.
"I know what David Gilliland feels. Drew wrecks all of your shit when he's driving for you. Then he wrecks it all when he's racing against you," Venturini said. "I can understand why he punched him in the eye over at Bristol last year. Just a typical bonehead move by Drew."
"I mean, hell, he's killed a couple of my cars here and now he's killed one and he wasn't driving for. I mean look at it. Just pure lack of talent," continued Venturini. "Great kid, does not need to be a racecar driver. He's got a lot of other things he probably could do to make a good living."
we're ALL fired up here in arca pic.twitter.com/dwKU36mUcp
— Steve Luvender (@steveluvender) May 14, 2022
The battle left Rev Racing teammates Nick Sanchez and Rajah Caruth battling for the victory in the Dutch Boy 150, with the two fastest cars all race, Dollar and Heim, out of the race.
The post 'Great Kid, Does Not Need to Be a Racecar Driver," Billy Venturini Upset After Dollar, Heim Wreck for Lead at Kansas appeared first on TobyChristie.com.
(Originally posted by Joseph Srigley)
Stay Informed
When you subscribe to the blog, we will send you an e-mail when there are new updates on the site so you wouldn't miss them.
By accepting you will be accessing a service provided by a third-party external to https://www.iliketorace.com/